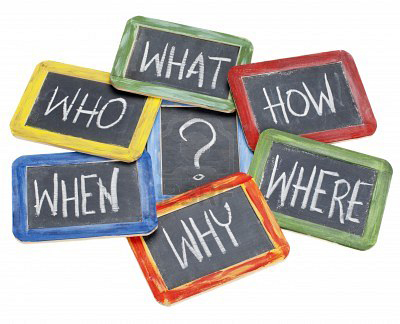 image c/o blog.xpressdocs.com
Many birth mothers tell us that they worry about the day their child will ask them the tough questions about being adopted, like why they were placed or who their birth father was (if he's not involved in their life).
Sometimes, the answers to those questions are straightforward, but other times the subject is touchy. There may be aspects of your adoption journey that you don't necessarily want your child to associate with you, like drug use or casual sex, or that were upsetting and traumatic, like sexual assault. What happens when your child starts asking questions whose answers are difficult to talk about?
The Need for Trust
When your child's parents adopted, they signed on for both the fun parts of parenting and the difficult parts, including having tough conversations. They will hear your child's questions before you do, which is one of the reasons why trust is so important in any adoptive relationship. Choosing adoption means taking a leap of faith and trusting your child's family to talk openly and appropriately about the adoption story you all share. Trusting them to raise your child also means trusting them to have the tough conversations that come with parenting.
What Will They Say?
Adoptions Together encourages birth mothers and adoptive parents to talk to their child about adoption from a very early age in a way they can understand, and we strongly discourage them from lying to their children, even about difficult topics. For example, if your pregnancy was the result of sexual assault, we might suggest to your child's adoptive parents that they simply say "We only know a little bit about your birth daddy because he and your birth mommy were not close friends." If you were struggling with substance use during your pregnancy, they could explain, "Your birth mommy was sick when she was pregnant with you and wanted you to have parents who could take care of you when she couldn't."
Your child's parents will decide, as your child grows older, when and how to share additional information based on your child's personality, maturity, and overall development. Remember, by the time your child is old enough to hear about the more upsetting parts of your adoption journey, their family will know them inside and out. This won't be the first difficult topic they've ever discussed, so they'll already understand how your child processes information and will be able to choose the right time, place, and environment for sharing the tougher aspects of their adoption story.
What's the Agency Got to Do With It?
After your child is placed with an adoptive family, we send a social worker to visit with them every couple of months for six months. During those conversations, the social worker discusses with the family how they plan to talk to their child about adoption. We feel it is important for families to be extremely open with their children and not to leave out details even if the prospect of sharing them seems upsetting, and we address this subject in the mandatory seminar-style training we hold for parents to attend after placement. We also offer specialized training, coaching, counseling, and support for adoptive families who need extra help in this area. If you're still in the process of choosing an adoption agency, you may want to ask how the agency prepares its adoptive families for tackling the difficult topics that often come with adoption.
How did your child's adoptive parents explain the "tough stuff" to them? Have you talked to your child about the more painful aspects of your adoption story?