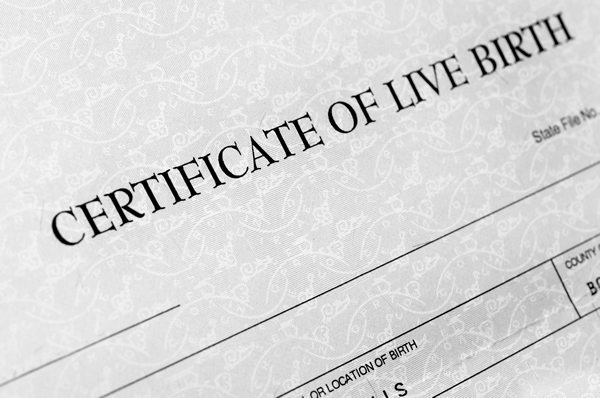 image c/o www.washingtonblade.com
When a child is placed for adoption, their original birth certificate – the one that names their birth parents and that identifies them by the name their birth parents gave them – is "sealed," or made private. In most states, the sealed certificate cannot easily be reopened.
Many people whose lives have been touched by adoption support the relatively recent movement to give adoptees access to their original birth certificates so that they can see their original name and the names of their birth parents. Sixteen states, including Maryland, now open or partially open adoption records to adoptees once they reach a certain age (in Maryland this age is 21). Many adoptees have used the information to search for their birth families.
"My Birth Certificate, My Rights"
People who support the unsealing of records believe that:
Everyone deserves to have access to their own information
Keeping original birth certificates sealed perpetuates shame about adoption
It is healthy for adoptees to know where they came from
Adoptees need to know who their birth parents are so they can access important medical information
Adoptees and birth parents should be able to communicate with one another if they want to
"My Adoption Plan, My Rights"
On the other hand, people who do not support the movement for unsealing records argue that not all birth parents want their children to have identifying information about them and that giving adoptees access to their original birth certificates violates these birth parents' right to confidentiality. Historically, adoption professionals have promised birth parents that their identifying information would never be shared. Plus, it is important for birth parents to have some control over who knows about their decision given that adoption is often shrouded in secrecy. So the question becomes…
Whose Rights Come First?
We at Adoptions Together have generally supported the opening of adoption records because we have seen adoptees use the information to make connections with their birth parents that improve their well-being and the well-being of their birth parents. However, we are also very strong proponents of birth parents' rights, so the idea of giving adoptees access to information that a birth parent may have specifically wanted to keep private doesn't sit very well with us either, especially given that each birth parent has their own reasons for choosing whether or not to remain involved in their child's life.
What do you think? Do adoptees have the right to their original birth certificates and to communicate with their birth parents based on that information? Do birth parents have a right to privacy from their biological children if they want it? What would you do if you find out that your child had seen their original birth certificate and now wanted to communicate with you? Tell us what you think in the comments section below!